Wednesday, March 22, 2023 / by Alvina Usher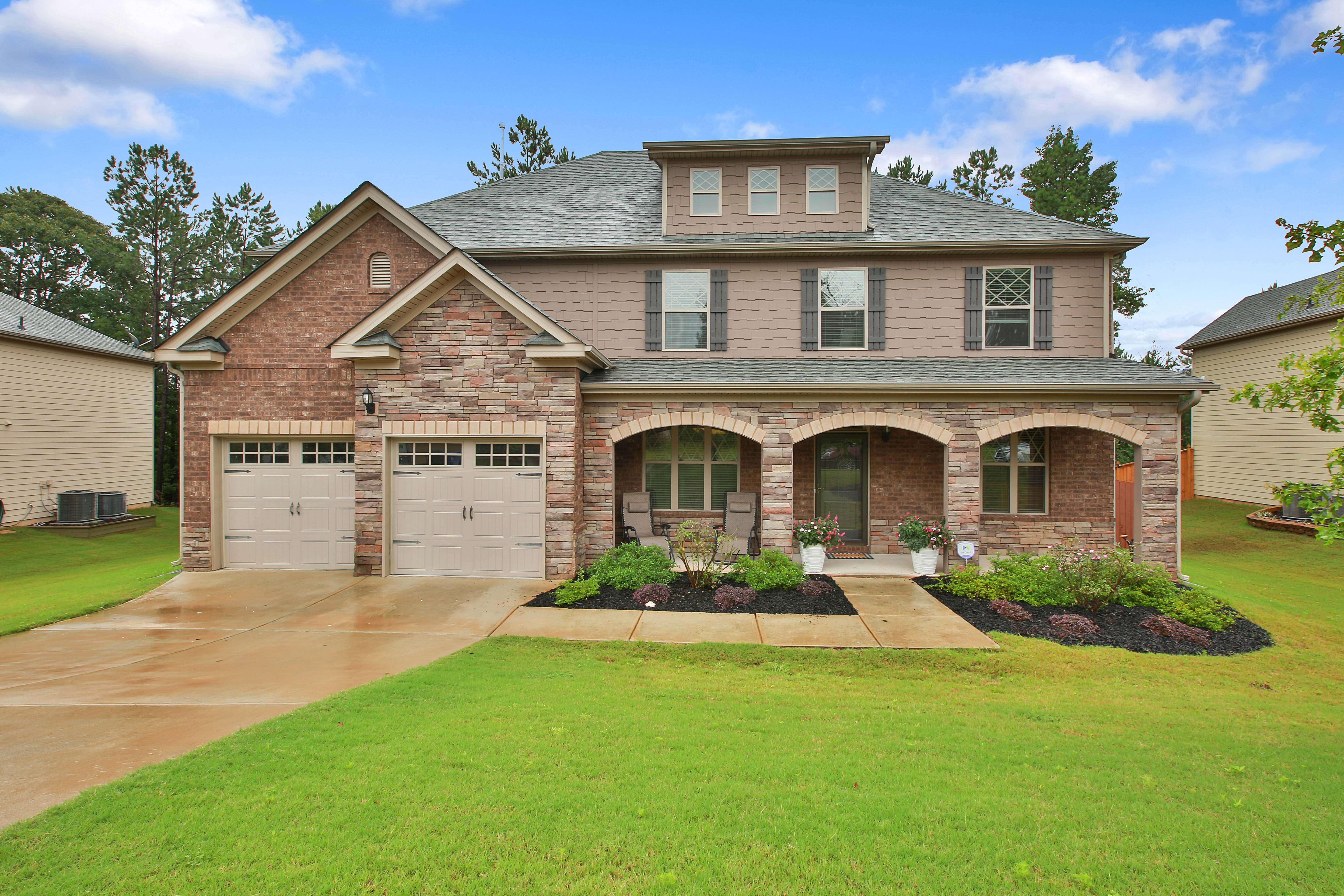 How to Clean Out Your House to Sell and Increase its Value by 3%-5%
If you took the time to count every item in the average American household at the rate of one item per second, you would be counting continuously for nearly three and a half days. And if you're reading this article, the home you are looking to declutter and sell is at risk of being above the 300,000 items average.
Whether you're selling the home you've been in for decades, or are facing an unexpected sale due to the death of a loved one, settling assets in a divorce, or getting out from underneath a mound of debt, the task of decluttering prior to a sale may feel daunting. But it doesn't have to be.
Welcome to the ultimate guide for how to clean out your home before you list it for sale. We'll break down the process into simple, tried-and-true steps based on our research, and the expertise of decluttering.
Ground zero: getting started when you don't know where to start
Literally, getting started was more than half the battle.
When you're approaching a house full of stuff, the prospect
of getting it to a clean, list-ready state may seem as unapproachable as reaching the moon. Before you embark on your decluttering journey, follow this prelaunch checklist:
1. Get clear on your timeframe
The first forward step is to identify the timeframe that you have to sell the home in order to work backward to set appropriate, manageable goals to tackle the work.
2. Break the work into small, attainable chunks
Instead of approaching the task as a single, huge project to declutter the entire house, approach it as dozens of smaller, attainable tasks. Metten suggests, "If you're feeling overwhelmed, focus on one room at a time, or even one space at a time. For example, in the master bathroom, start with just the walk-in closet and focus on that. Take it a small chunk at a time, instead of walking around the whole house and thinking it's never going to get done."
For example, a three-bedroom, two-bathroom house could be broken down into 20 bite-sized chunks:
1 kitchen (pantry and drawers)
1 kitchen (cupboards and surfaces)
1 under-the-stairs storage closet
3. Write out a checklist that you can cross off
Now that you know your timeframe and you've broken the task into bite-sized chunks, you can create a time-bound checklist to guide you and keep you on track. For example, if you have 20 days to declutter the three-bedroom, two-bathroom house in the example above, you can write out each of the 20 areas next to each day and accomplish one a day.
4. Manage your expectations: the home should be presentable, not perfect
Now that you've got a checklist and you're ready to get to work, pause and take a quick breath. At this stage, too many eager sellers dive in with the hopes of getting the house to a like-new state.
Your goal to make the home presentable, first for photos, and then for showings.
Buyers want to see a home that is comfortable and lived in, as opposed to being too empty or sterile.
The presale countdown: steps for decluttering any space
When you walk into the first area you've chosen to clean out, follow this systematic process to stay productive and efficient:
1. Create a strict sorting system for what to toss, donate, sell, or keep
As you enter the first room on your checklist, be prepared for an emotional experience. No matter the reason you're selling the home, you've already got a lot on your emotional plate. Research and our experts agree that our emotional attachment to our staff is one of the biggest barriers to successfully decluttering.
We recommend the following three-category sorting system:
Trash — any item you haven't used in over a year that no one would pay for or want
Donate or sell — any item you haven't used in over a year that someone would pay for
Keep and box up — any item you have used in the last year, but not for three to six months
Keep and stage — any item that you use on a daily or weekly basis
2. Trash or recycle what you don't use and others won't use
Depending on the amount of stuff and size of your project, you may need to do a bit of planning to throw away or recycle your unused, obsolete items responsibly.
For everyday items:
Purchase large, durable trash bags to fill and place with your curbside trash
Contact your waste management to ask about an extra pick up
For an excessive amount or large items:
Rent a truck or trailer to haul items to your local dump
Rent a temporary dumpster
Consider hiring a junk removal services
13 Things You Should Never Throw in the Garbage
Be careful to NOT throw away the following items (especially when cleaning out for a deceased relative):
Wills and trust documents
Real estate deeds and titles
401(k) or other retirement account records
Power of attorney documents
Special sentimental items and family heirlooms (Consider asking if other family members want them)
Vintage or antique items that may have unexpected value
3. Donate or sell what you haven't used, but others will
Just because something has value, doesn't mean it's valuable for you to hang on to it. If you haven't used it in a year, it might be time to let it go to someone else. This is also a great chance to get some extra cash
There are many ways to find a new home for these items:
Drop off items at your local thrift store
Donate or even sell gently used closing
Host a garage or yard sale, garage sale
Host an estate sale (in the event of a deceased parent or family member
4. Box up and remove what you have used, but not recently
Pack away items that you use infrequently and likely won't need while your house sells. In this step, don't overlook larger items or furniture that will make a big difference in making the space feel more spacious.
Items to consider boxing up and packing away include:
Coffee tables and side tables
Off-season clothing and extra dressers
Specialty kitchen appliances, such as an ice-cream maker or waffle iron
Personal decorations, especially if they are niche
Family pictures and non-neutral artwork
Infrequently-used entertainment items such as board games, toys, and movies
There are multiple options for storing these boxed-up items. You can consider a short-term storage facility, peer-to-peer storage options such as neighbour, even asking friends and family if they have extra space.
Although it may seem logical, resist the urge to store your boxes in your own storage spaces. Buyers like to see that there is ample storage in the home so that there's room for their stuff.
Frequently asked questions: answered by the experts
1. What's the biggest mistake people make when cleaning out a home?
One the biggest mistakes sellers make is underestimating the project and procrastinating. This leaves sellers scrambling and stressed when it comes time to take photos and show the home. Sometimes, I literally had to go room by room to help them box things up to even make them presentable for photos.
2. How often is clutter a problem for someone selling their home?
Probably 70% of the time people having too much stuff or clutter is an obstacle to selling the home, in most cases, sellers are able to tackle the clutter in two to four weeks to get it clean enough to list. But in some cases, an immense amount of clutter in the home delayed sellers from listing their home for several months.
3. Where do you recommend starting when cleaning out a home?
I always recommends that sellers start in the kitchen and go from there. That's where you accumulate the most stuff that's not in use.
Ready for liftoff: get ready for a successful sale
You can overcome the hurdle of getting started by setting small and achievable goals within your time window. Once you get started, one area at a time, you'll increase your motivation by seeing your progress along the way.
By following the tips in this guide, you can also potentially see up to 5% increase in sale. By doing the work to declutter and stage your home well you'll have a lot more showings by widening the interested buyer pool.
Top 5 ways to boost the value of your home
Learn how to make 10 percent more money when selling your home
Partnering with me , your Trusted Ottawa Real Estate Agent will make the entire process easier.

More information on How To Sell Your Homes Fast For Top Dollar in my FREE BOOK.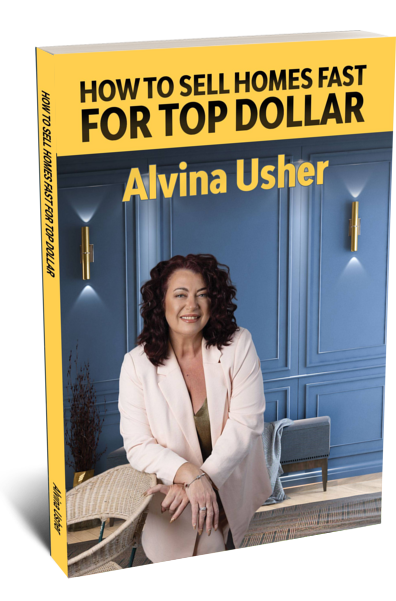 ---