Sunday, March 12, 2023 / by Alvina Usher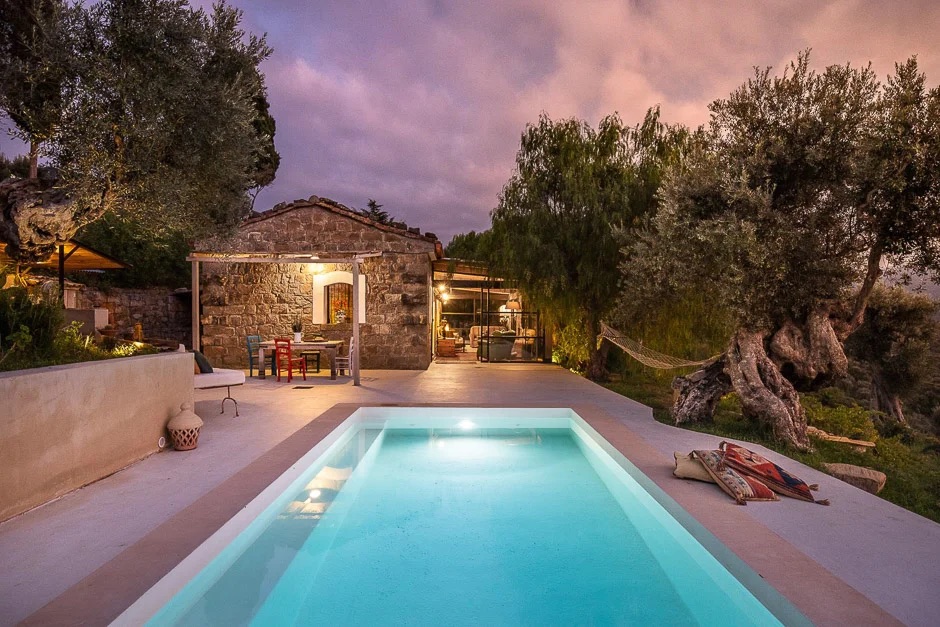 Selling your home in 2023?

I've put together a guide on how to market your house for sale with all the modern trimmings in mind.
Beautiful photos with adequate lighting, a storybook description, and online visibility have long been key tenets of effectively marketing a home
Real estate agents are marketing aficionados so if you've hired a great one, LIKE ME ????, I will take charge of your marketing plan. If you're selling a house by owner, these are the marketing priorities you'll need to consider to find a buyer.
Either way, it's helpful to be educated on the process. So let's take a look at how to market your listing like the prettiest gift under the Christmas tree.

More information about Selling Your House you can find in my FREE book.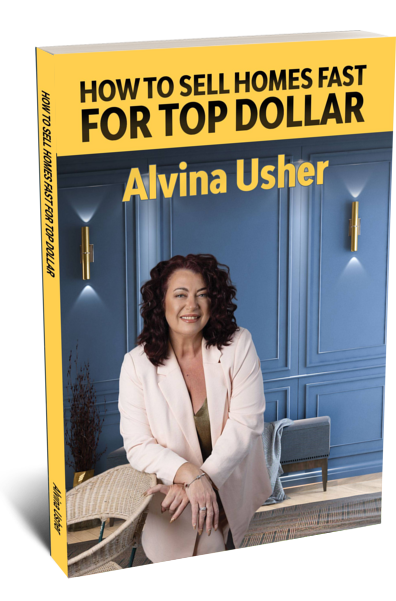 Set a competitive price
Get an estimate with a comparative market analysis (CMA)from your real estate agent.
A CMA takes into account the price of recently sold properties in your area with similar square footage, overall condition, and number of bedrooms and baths. The agent also factors in recent upgrades and unique selling points like water views or extra land.
Pricing a house correctly is considered by many agents to be the most important element of a marketing strategy. Price too high and your house could sit on the market too long and eventually sell for less. Price too low and you could undersell it and forfeit significant value.
Take professional photos
One study found homes with a high-quality photographs sell 32% than those without visuals. In fact, imagery is so important most agents have photographers on their list of preferred contractors.
To get the maximum punch per pixel, listing photos need to be magazine quality — taken at the most flattering angles and staged and lit to perfection. Timing is also important.
The easiest way to get quality photos is to hire a professional, which your agent will arrange for. But, if you have patience, time, a great eye and a DSLR camera and tripod — because no iPhone is up to the job - you can develop technique and have a shot at producing passable photos.
Write an enticing listing description
The listing description is text that appears alongside the images of your home. It's usually about a paragraph long and intended to share details about the property that may not otherwise be gleaned from the other fields.
So no need to restate the number of beds and baths or year the home was built. This is your shot to tell your home's story. Photos draw buyers in, while your description helps to stoke further excitement.
Point out things that are desirable, if the house borders on a waterfront, golf course, or a nature preserve, and if it's conveniently located to freeways or top-ranked schools that needs to be in the listing description."
You want to paint a picture in the buyer's mind about what makes your house special. Maybe, it's a mid-century modern with the original terrazzo floors or a craftsman cottage within walking distance of university, shops, restaurants.
Stage and photograph a home office
COVID-19 cases may wax and wane, but it appears the work-from-home trend is here to stay.
The top wish list item buyers search for is now a home office. Nearly 60% of respondents identified the feature as a top priority for clients in their market, more so than any other feature listed.
Some buyers are seeking out homes with multiple office spaces to support both partners working from home. If you're already using a room as an office, tidy it up, make sure it's photographed, and be sure to feature it prominently in your listing.
If not, consider staging a small bedroom, bonus room, or alcove of the house as a place where someone could comfortably work. It doesn't have to be fancy, but the mere suggestion will help buyers envision the home having what they need.
Highlight outdoor features
Since the pandemic, Americans have embraced the outdoors like never before as a place to relax, gather, and entertain. Like the home office, outdoor living areas now rank among the top three homebuyer priorities.
Research shows that features such as pools, outdoor structures like decks and outdoor features such as fire pits have all increased in demand and value. While a cursory mention of these amenities may have been yesterday's way to market a home for sale, in 2022 you'll want to shout these amazing additions from the rooftops.
That means making sure to include photographs of outdoor spaces at a minimum, and perhaps even considering drone footage or an aerial listing if your home has an amazing backyard. Going back to the listing description, outdoor features are now a major selling point to incorporate.
Mention energy-efficient features
As inflation hits and the cost of basic utilities such as power and gas increases, Canadians are looking for long-term ways to save on housing costs.
Real estate agents have noticed homebuyers prioritizing energy-efficient features in their home search.
Buyers are more interested in whether a home's windows are ENERGY STAR certified than the status of thermostats, appliances, and water heaters. Buyers also appreciate energy upgrades such as sufficient insulation, LED or CFL lighting and proper weather stripping.
No matter where you live, shining a light on your home's energy efficiency could illuminate its potential for eco-conscious buyers.
Sell your location
While real estate listing sites often include a map to show where your property is located, your marketing should make it easy for buyers to learn what's nearby and how convenient it would be to live there.
Other location aspects worth mentioning may include:
Parks and trails

Quiet streets

Convenient public transportation or freeway access

Neighborhood association pool

Golf course access or cart paths
And any other location features unique to your home!
Add a virtual tour or 3-D walkthrough
A 3D tour is both easy for the technologically savvy person to use and very phone friendly.
I also advocate a multimedia approach to marketing.
Post on the MLS and major real estate sites
To reach the largest audience, a home's data, photos and description are uploaded on the listing the Multiple Listing Service (MLS), a local or regional database cooperating real estate brokers use to share data and information about properties for sale.
When a home goes into the MLS, it's syndicated to all of the other real estate websites.
Use social media to your advantage
Savvy real estate agents are well-versed in using social media channels to generate buzz and raise your home's North America visibility in your area.
Complement your agent's social media strategy with your own. The more you can promote your house on your social media, the more exposure it will have.
The research shows In the last year, 81% of North American adults have used YouTube; 69% used Facebook; 40% used Instagram. That doesn't even include the usage for Reddit, Twitter, TikTok, Snapchat, LinkedIn, Pinterest, Reddit and others.
Even if your network's small, it can be mighty.
So, why not coordinate with your agent and share your magazine-quality home photos and videos with friends? They may have buyers in their extended networks.
Don't neglect physical signage, postcards and print ads
Sometimes you want to balance your digital-focused real estate marketing with old-school tactics such as signs, postcards, and print ads.
A for-sale sign is a classic no brainer to grab the attention of any passersby.
A well-timed postcard can give the neighbors advanced notice that you're ready to sell. Besides satisfying their curiosity about the influx of cars in your driveway and strangers coming in and out of your house, a postcard presents the opportunity to share the listing and help choose their new neighbors.
I also creates a high-quality flier for every home I list. You don't know how many homes buyers are seeing on the same day, when they're reviewing the homes later, my first-class, heavy cardstock brochure with the great photos triggers a positive emotional response for those buyers.
These days, many print ad listings are part of packages that include a digital component such as Facebook or Instagram listings.
Host open houses and broker opens
According to NAR, 53% of buyers used the information gained at an open house to make a buying decision.
Beside the obvious benefit of allowing buyers to experience your home firsthand, open houses you to make sure your home looks it's best by setting a deadline for all repairs and improvements. They also provide your agent with constructive feedback about the property.
Brokers' open houses are another good marketing strategy. Within two weeks of a listing, your agent invites a network of select real estate brokers and agents to your home for what may be a working lunch or dinner at your home. The event includes a tour and in-depth discussions to encourage those real estate professionals to investigate whether your property is right = for their clients.
A broker's open is sometimes more lucrative than a traditional open house because it can lead to more private showings and serious offers.
Engage an agent months in advance
It's ideal when clients contact me six months before they plan to sell. It may seem early, but now's the time I can actually help clients put more money in their pocket because I can evaluate the home and give them a 90-day plan of action to economically get their house up to the standards for today's buyers.
A preliminary meeting also allows me to intervene before an unnecessary renovation has reached the demolition stage. For example, instead of a costly kitchen remodel, I sometimes recommend fresh paint, new cabinet hardware and updated lighting.
With early involvement I can steer sellers in the right direction to make modest improvements, which will increase their return on the back end.
Declutter and take care of deferred maintenance
Never underestimate the appeal of a decluttered, well-maintained home.
One of my biggest challenges is working with clients who have lived in their home for a long time and have a lot of sentimental value associated with it.
Sometimes, it's worth taking a cue from new construction, when you go to a builder's model home, you notice it's fairly sparsely furnished and everything's bright, shiny and clean, while your home should be warm and inviting, you have to get the house clean, decluttered and presentable.
In addition if a buyer sees deferred maintenance in one area it overshadows their decision to invest the highest amount and the offer price.
Understand more about role of decor
One person's '70s kitschy kitchen nightmare is another person's retro dream. Just like there are classic features that never go out of style, there are other elements that are destined for the dustbin of design history.
According to buyer demand, here are some the design trends Robinson sees on their way in and on their way out:
What's in:
First-floor and multiple home offices

First-floor primary suite

First- and second-floor laundry

Upgraded/contemporary lighting, appliances, and flooring

Soaker tubs

Frameless glass showers

The farmhouse look including painting red brick exteriors white, contrasting charcoal gray or black windows and shutters
What's out:
Dated wallpaper in a room: "It just sends a message that there's going to be a high investment to get that off," Robinson says.

Different types of hardwood flooring in adjacent rooms such has having a oak floor in the dining room and cherry in the kitchen

Carpet in a bathroom: "I don't know why that was ever popular," he says.

Jacuzzi tubs in bathrooms

Builder grade lighting, flooring, appliances, showers with brass or chrome trim/frame
Request a pocket listing for privacy
This method of marketing a home for sale is different from all the others mentioned here so far, and it only works for sellers who value privacy ahead of maximizing exposure of their listing.
Essentially, a pocket listing is an agreement between a real estate agent and seller to market a home through private connections rather than advertise it publicly.
The key distinction is: The pocket listing does not appear on MLS. Instead, the listing information is retained within a brokerage and shared on an individual basis with clients who may be interested.
When a seller wants to shield the sale from public knowledge for personal or legal reasons, that's when a pocket listing may be an attractive option. However, the benefits should be weighed against possible trade-offs, such as difficulty in finding a buyer and accepting an offer below market value.
Ready to market your listing?
A house is a hot commodity today, and appropriate marketing will only add to the demand your listing is likely to see. Be sure to cover essential steps such as competitive pricing and professional photos. Stand out by appealing to top buyer preferences today — who doesn't appreciate outdoor dining and space to work remotely in 2022?
That said, every home is different. The best marketing plan will be tailored to your unique selling points and market. Consult with me for access to digital tools, a professional network, and expert opinion on what buyers are sure to love about your abode.
---